Community Involvement
Knights of Columbus Council #12263 Golf Tournament Benefiting John Paul II Catholic School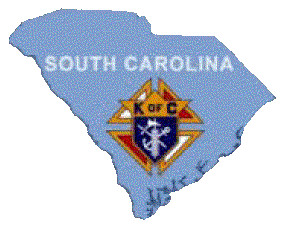 Stokes Brown Toyota of Hilton Head proudly announces their sponsorship of the St. Gregory Knights of Columbus Council #12263 Golf Tournment benefiting John Paul II Catholic School. The event will be held on September 23, 2017 at Hidden Cypress Golf Course, 672 Cypress Hills Drive, Okatie, SC 29909.
Please contact the Knights of Columbus Council #12263 for more information about the golf tournament.
Crossroads Community Support Services, INC.
Stokes Brown Toyota of Hilton Head is a proud long time sponsor for the Helping Hands Project 2016. Last year they provided over 100 meals to needy families at Thanksgiving and Christmas. Due to Hurricane Mathew they, expect to see even more request and anticipate a 30 to 40% increase in meal boxes this year. These meals are provided by many generous businesses like us. Volunteers from local congregations pack and deliver the meals. While they also provide meals, they also offer an opportunity to improve community relationships.
For their 2016 plan, the Helping Hands Project, along with local Bluffton residents seek to assist Hardeeville Elementary School Backpack Buddies and Bluffton Elementary school participants. Over 200 families will have a holiday meal provided for them in a community that has very little support. This project needs even more support now more than ever due to the devastation from hurricane Matthew. For more information on this project, please visit: www.gracecoastalchurch.com/crossroads-community-support-services
12/22/16
Bluffton Bobcat Band 4th Annual Golf Tournament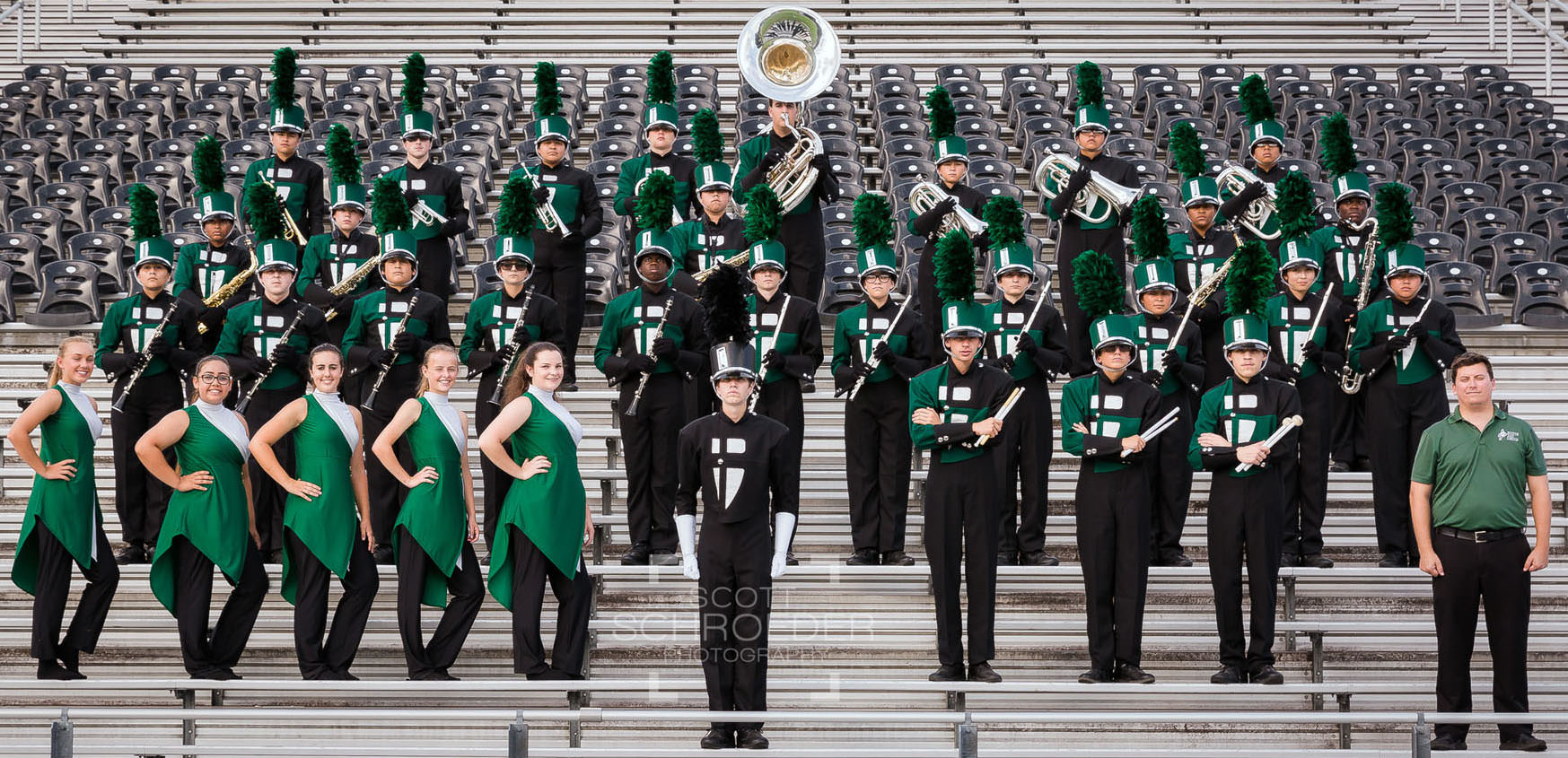 The time has come this year for the Bluffton Bobcat Band to host their 4th Annual Golf Tournament and Stokes Brown Toyota of Hilton Head is happy to be a sponsor of this great event. This event will be held Saturday, November 19, 2016 at the Pinecrest Golf Club at 9am with a cost of $60 per person. This event is held to support the Bluffton Bobcat Marching Band with everything they need to keep their band up and running. There will be a Silent Auction, Food, Golf, and Prizes. For more information or if you're interested in being a sponsor for this event, please call 843-301-8096 or visit www.blufftonband.org/. Join in the fun and support the Bluffton High School's band program!
11/9/16
South Carolina Youth Leadership Conference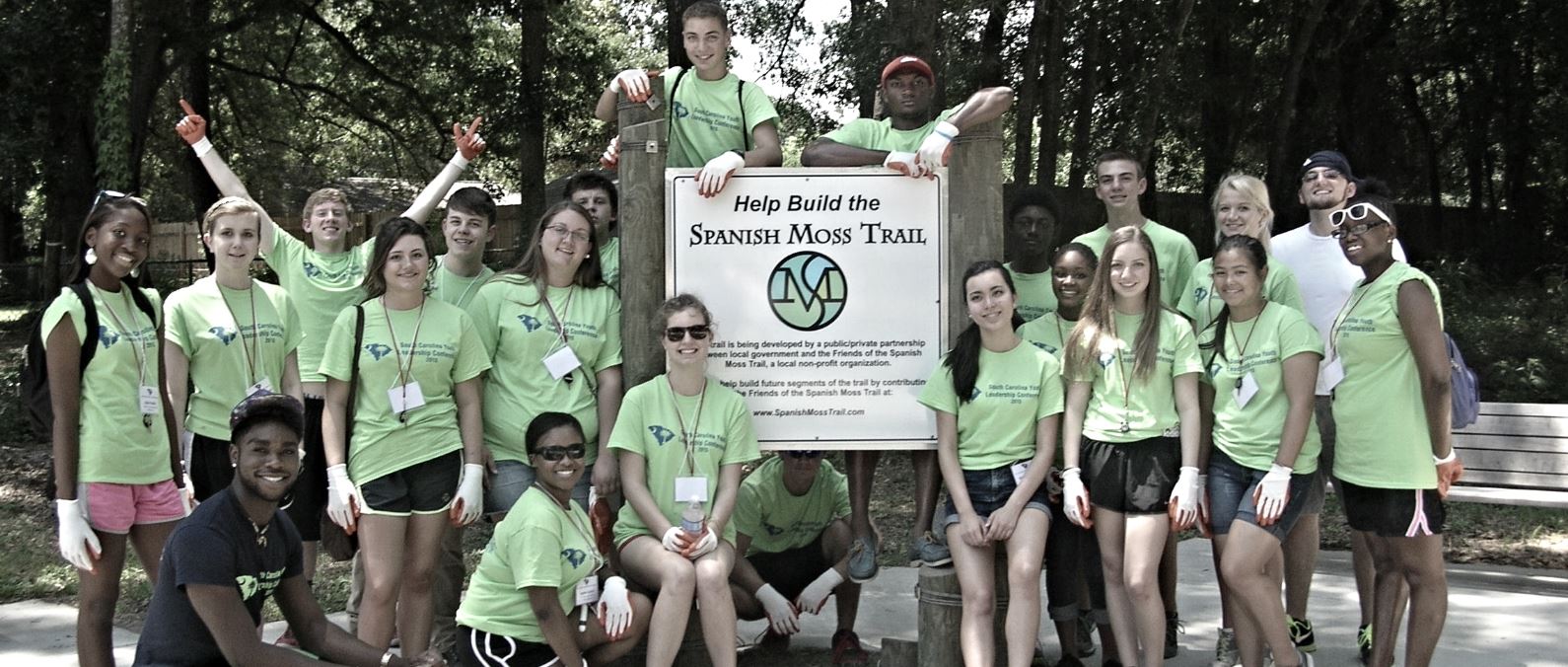 This year, Stokes Brown Toyota of Hilton head will be sending one hardworking sophomore student from a beaufort county area school to a special youth program were they are taught the fundamentals of personal leadership. This program is known as the South Carolina Youth Leadership Conference and is held every May at the University of South Carolina Beaufort's Hilton Head Gateway Campus. Nearly 100 high school sophomores from Central and Eastern South Carolina have attended the conference during the first two years of operation.
The students are selected by their school principal and/or guidance counselor using a guideline provided by the conference. Essentially, it asks administrators to use their judgment in seeking those individuals who they believe represent future leaders in a number of fields.
The Advisory Board consist of individuals who either live or work in the state or have a close relationship to South Carolina. All have a strong interest in the ongoing education of young adults. The Board of Directors currently consists of three individuals with a plan to expand to seven members within the next year.
All participants in the preparation of this event are volunteers, full time employees of the university of South Carolina Beaufort, local school administrators, government officials or associated with relevant organizations. The only paid persons are a small number of resident assistants at USCB during overnight hours at the accommodations of the students. Students will also be competing for a scholarship that will be awarded in 2017 based on their completion of leadership activities completed in the interim two years. The final decision will include various criteria set by the Advisory Board. We here at Stokes Brown Toyota of Hilton Head think this is an excellent idea and great program offered to our future leaders, and we fully support the efforts of the SCYLC. We hope our donation will help our future leaders be the best they can be!
10/28/16
JINGLE JINGLE 5K & HEALTH WALKSATURDAY, DECEMBER 24, 2016
The 25th Annual Hilton Head Hospital Jingle Jingle Run and Health Walk will be at 9am, Christmas Eve Saturday, December 24th, 2016. The Hilton Head Hospital Jingle Run is held around the Hilton Head hospital Campus and around Main Street. The 5K walk/run will feature a colorful and seasonal theme that provides participants a chance to burn off some of those extra holiday calories. The race features standard male and female running divisions, holiday prizes and unique holiday rewards. The first 500 participants win the 5K will receive a long sleeve jingle jingle t-shirt, jingle bells, and a candy cane. After the run, a festive ceremony will be held featuring a visit from Santa, refreshments, music, and door prizes. A percentage of the proceeds raised will go to benefit local charities. For more info, please visit: bearfootsports.com/jingle-run.html
9/20/16
Holy Trinity Classical Christian School
Title Sponsor for Holy Trinity Classical Christian School. Stokes Brown Toyota of Hilton Head had become one of the sponsors for Holy Trinity Classical School. This sponsorship will benefit the school and assist in awarding scholarships to children in need.
8/2/16
Bluffton Bobcat Football Booster Club
Stokwa Brown Toyota of Hilton Head will be part sponsor of the Bluffton Bobcat Football Team.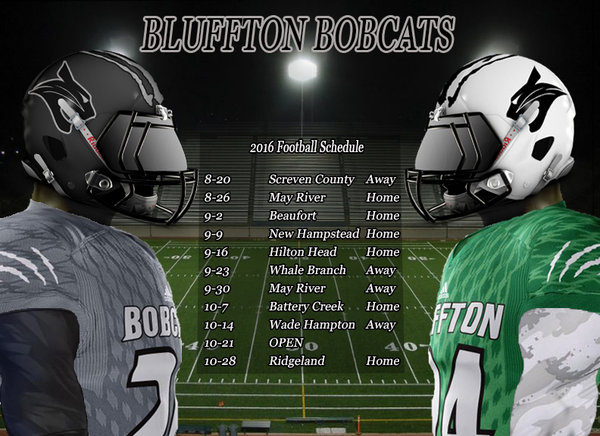 South Effingham High School - Mustang Lift-A-Thon
Stokes Brown Toyota will be contributing to the 2016 Mustang Lift-A-Thon hosted by the Mustang Touchdown Club. All proceeds will go towards them in raising money to purchase new equipment and support their team in competing in the GHSA playoffs.
7/8/2016
Jasper Animal Rescue Mission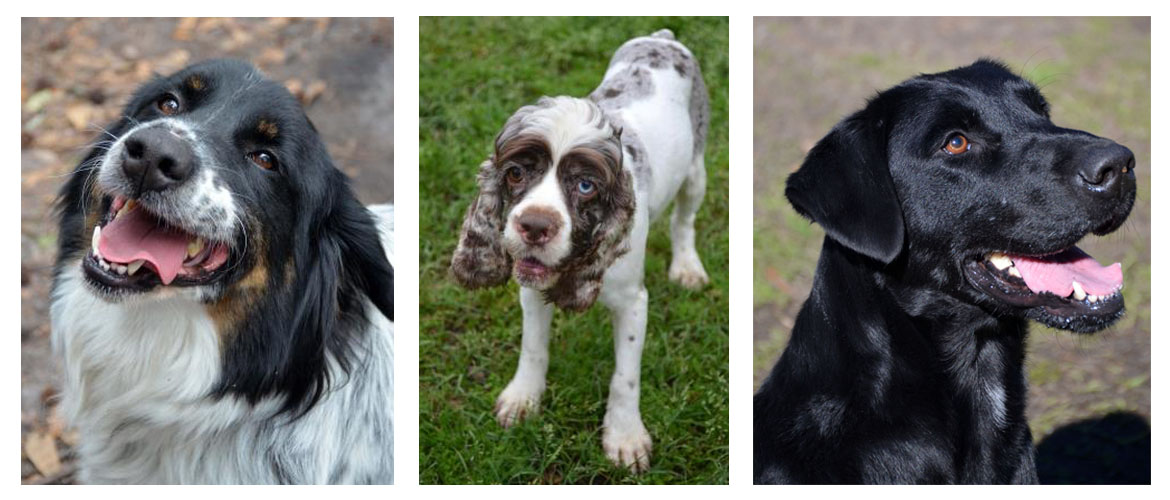 The Jasper Animal Rescue Mission (JARM) is a Jasper County based non-profit organiztion that is obligated to accpet all cats and dogs surrendered to its facility regardless of space, conditon of animals and availability of funds to provide for their care. They rely on the generosity of individuals, businesses and foundations to provide them with the funding required to operate the shelter in a way that all adoptable animals receive a chance at a forever home and while in their care they receive adequate and humane treatment. This year, once again, they will be sponsoring the fireworks show in Ridgeland on June 25th and are currently looking for sponsors for this event. Stokes Brown Toyota of Hilton Head is proud to be a sponsor and support this event.
6/16/16
Hilton Head Hadassah

The Hilton Head Chapter of Hadassah is presenting it's 4th Annual Starfish Walk/Run event on Ocober 23, 2016 at Coligny Beach. The proceeds of this event will be used to support the Hadassah Medical Organization's research for Melanoma. Stokes Brown Toyota of Hilton Head is proud to be one of the many sponsors for this event. The official date for this event will be Sunday, October 23, 2016 and will kick off at 10am on the beach at Coligny Plaza on Hilton Head Island.
5/31/2016
One Island. One Community. One Hilton Head.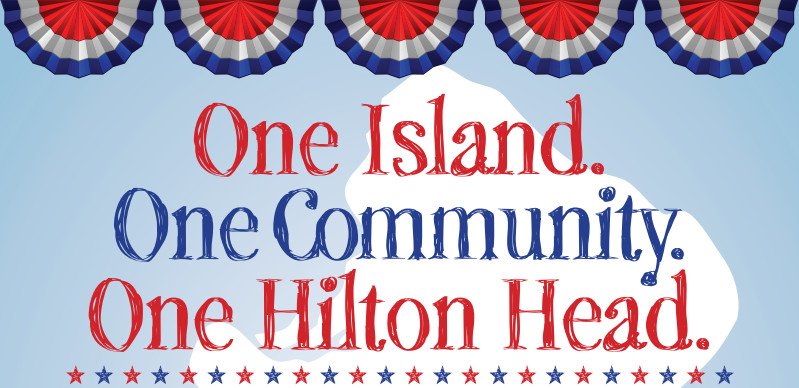 On Monday, July 4th from 11am-3pm, join Central Oak Grove Baptist Church and Grace Community Chruch as they host the One Island. One Community. One Hilton Head. Free Fourth of July Picnic at Historic Honey Horn. It's a fun filled day which includes bounce houses, dunk tanks, family fun, feed, fellowship, and musical arts. Last year over 1300 people attened this event completely free of charge. It's great safe place to celebrate the 4th with your familiy. To RSVP or for more info, please visit facebook.com/onehiltonhead
5/24/16
Allen University and Stokes Brown Toyota of Hilton Head
Stokes Brown Toyota of Hilton Head is a proud supporter of Allen University.

We have partnered with Allen University for over 10 years and
will continue to support them in their effort in bringing brighter student to the world.
5/23/16
6th Annual CEF Gold Tournament Sponsorship
Stokes brown Toyota of Hilton Head will be part sponsor of the CEF golf tournament at Old Field Club. All proceeds benefit the children's programs which share the Gospel of Jesus Christ within our Lowcountry Elementray Schools & Community.
2017 Bluffton Police Calendar
Sponsor of the upcoming 2017 Bluffton Police Calender.
5/16/16
Tabernacle Baptist Church Annual 3-Mile Run/Walk for Christ
Tabernacle Baptist Chruch will be hosting their annual 3 mile run/walk for christ. Stokes Brown Toyota of Hilton Head is a proud sponosr of this event. This event will be held May, 28th 2016 at 8:00am. Registration is from from 7:00-7:45am at 911 Craven Street, Beaufort, SC. For more information on this event please contact Reverend Kenneth F. Hodges at 843-524-0376.
5/5/16
Controlled Chaos Military Team
Here are a few photos of our Stokes Brown Toyota sponsored baseball team "Controlled Chaos Reloaded".
5/4/16
Hilton Head Humane Association's Annual Dog Walk on the Beach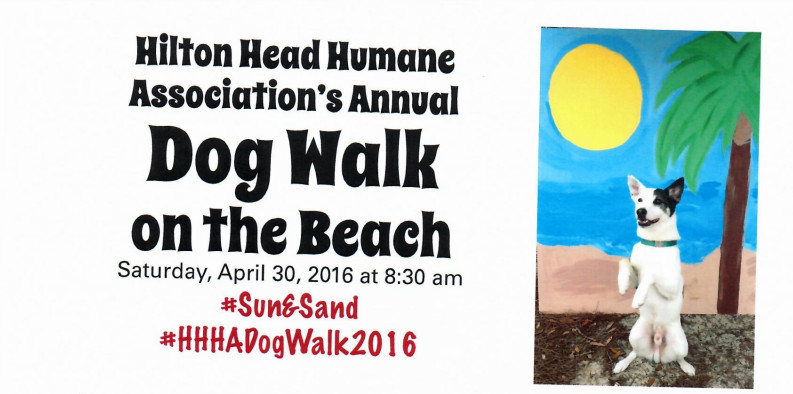 Stokes Brown Toyota of Hilton Head wil be part sponsor of the Hilton Head Dog Walk on the beach this year. The 19th Annual Dog Walk will be benefiting the Hilton Head Humane Association. They expect to raise more this year than any other year and we hope our donation contributes to that. Reaching their goal this year of $100,000 will substantially help provide support for dogs and cats of the low country, Medical care for animals in need, especially those with special circumstances, and continuing their yearly increase in adoptions.
5/2216
The Unit - A Sports Mentoring Program Spring-Simmer Season 2016
The Unit, a member of Amateur Athletic Union (AAU), is a program that desires to benefit youth using basketball as a medium. They have been successfully operating as a team since 2009. As the 2016 AAU season begins, so does their fundraising efforts as well. Their goal is to raise money for travel accommodations, tournament fees, equipment and unifrom expenses, and practice times which can be subsidized by various donations. Stokes Brown Toyota of Hilton Head is proud to support them.
4/22/16
Lowcountry Law Enforcement Officers Assoc./6th Annual Car/Truck Show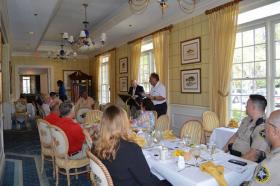 Stokes Brown Toyota of Hilton Head will be supporting the Lowcountry Law Enforcment Ofiicers Assoc. as they host their 6th annual car/truck show. The Lowcountry Law Enforcement Officers Assoc. is a group of retired and active duty law enforcement officers of beaufort country who have formed to promote and cultivate a spirit of fraternalism, mutual helpfulness among members, people of the community, and local and county law enforcement agencies, for the purpose of fostering charity works for the benefit of the spouses and children of Law Enforcement Officers disabled or killed in the line of duty.
4/4/16
Congregation Beth Yam
Stokes Brown Toyota of Hilton Head is a proud support of the Congregation Beth Yam.
3/22/16
The Dance Boosters of Bluffton presents "An Evening of Dance" Gala Corporate Sponsorship
Stokes Brown Toyota of Hilton Head will be a corporate sponsor for the Fourth Annual Evening of Dance Gala, hosted by the Dance Boosters of Bluffton. This event will be a fun evening of dance, music, food, and a silent auction to benefit the award-winning Bluffton Dance Company. The evening will also include student choreography, live music and hors d'oveures, served by the Bluffton School of Dance Company members.
2/19/2016
FCA Heart & Soul Dinner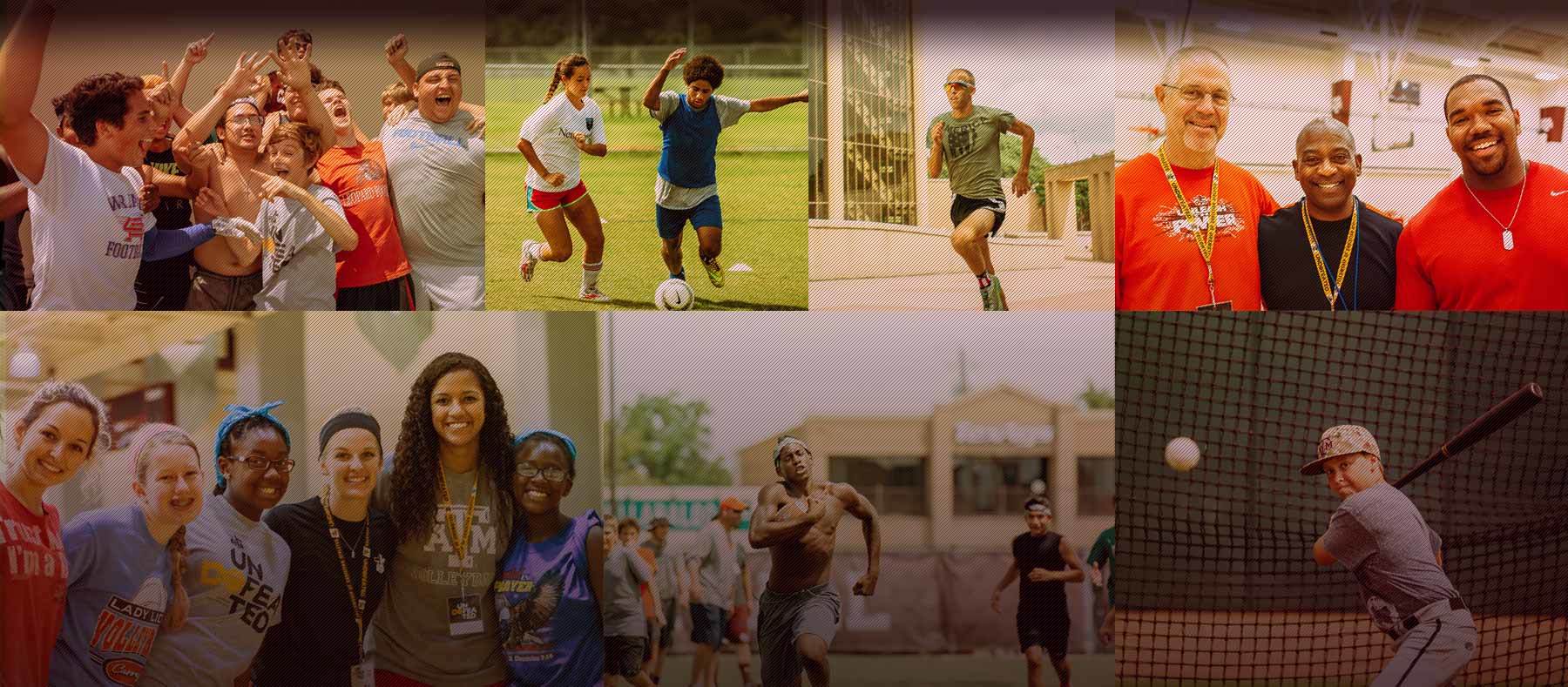 Stokes Brown Toyota of Hilton Head will be part sponsor of the FCA Heart and Soul Dinner. This will be a terrific evening of fine food, fellowship, fun, and an inspiring spiritual message from the FCA Student Leaders, Coaches, and Keynote Speaker Darryl Strawberry.
12/10/15
Sun City Hilton Head Car Club - Concours d' Nice Car Show

Sun City Car Club is hosting their 9th Annual Concours Car Show on Nov. 7th 2015. They expcet to have over 140 vehicles at their show located in Magnoila Hall Town Center Parking Lot area and 750+ on lookers. The mission of their annual show, besides showing off cars and creating interest for the club, is to raise monies for a critical, non-profit organization that give back to our local communities. This year, they have selected "Memory Matters", a local Beaufort County/HHI/Bluffton area Dementia Resource and day care facility/service.
10/23/15
Annual Notre Dame Golf Outing
This year the Notre Dame Club of Hilton Head will be holding their 18th Annual Golf outing to benefit the club's Scholarship Fund.This event will be held Tuesday, November 3, 2015 at the Sea Pines Country Club.The Golf and Shotgun Tee-off will begin at 12:30pm, Cocktails at 5pm and Dinner 6pm. There will also be a Silent Auction as well as numerous door prizes and raffles. All benefits for the event will go to the lowcountry students at St.Francis, St Gregory, John Paul II & Notre Dame. Stokes Brown Toyota of Hilton Head is proud to be one of the many sponsors this year for this great event.
10/13/2015
6th Annual Wayne Hamby Memorial Golf Tournament

This Saturday October 24, 2015. The 6th Annual Wayne Hamby Memorial Golf Tournament will be held to benfit the International
Myeloma Foundation. All proceeds from this event will go towards the International Myeloma Foundation. Alongside the golf tournament , there will be many other events and competitions including a shotgun tournament. Stop by and join in on all the fun! If you are unable to attend and would like to make a donation, please visit their website at: www.hamby4imf.org/
10/13/15
Calvary Day School - 2015 Walk of Faith

2015 Calvary Day School. Stokes Brown Toyota of Hilton Head will be partnering with Calvary Day School for their first ever PTO Sponsored Walk of Faith and Spirit Run. All funds rasied by this event will go to furher the education of their students. To learn more about Calvary Day School and their mission, please visit their website at: calvarydayschool.com
10/13/2015
2015 Veteran's Day Tennis/Golf Tournaments
Stokes Brown Toyota of Hilton Head will be partnering with the Moss Creek Marines as they host their 9th Annual Veteran's Day Tennis and Golf Tournaments on November 5th and 6th at the Moss Creek Tennis Center and Golf Club. All proceeds for these events will be used to continue their efforts to aid and honor the service combat Marines and their families.
Event Date: Nov 5th -6th 2015.
For more info please visit: mosscreekmarines.com
10/12/2015
Live to Gives 3rd Annual Golf Fundraiser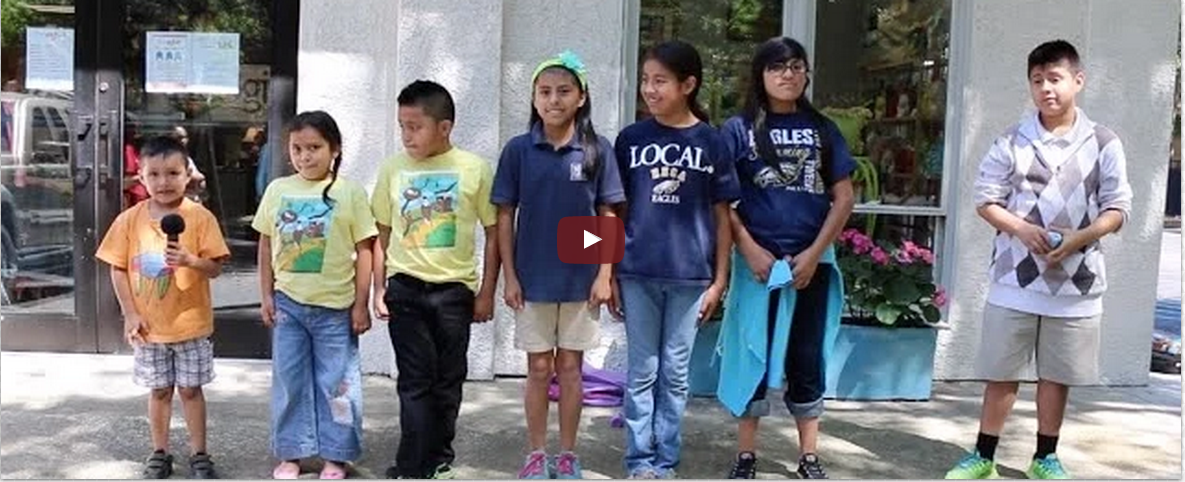 Stokes Brown Toyota of Hilton Head is proud to sponsor the live to give 3rd annual golf tournament. Last year they raised over $12,000 to improve the lives of women and children right here here in Hilton Head. They also provide 6 scholarship at Hilton Head Christain Academy, tutoring services daily, uniforms, field trips, camps, art classes, and various other educational support.Every penny of the money raised at the tournament goes towards their local mission of provising education, clothing, supplies, and support to families living in poverty.
For more info please visit: livetogivehhi.org
10/9/15
Elim Home - A Ministry of Thomas Road Baptist Church
Stokes Brown Toyota of Hilton Head has teamed up with Elim Home - A Ministry of Thomas Road Baptist Church, to contribute to their cause.
08/04/15
Sammy's Fun Run
More info coming soon.
08/04/15